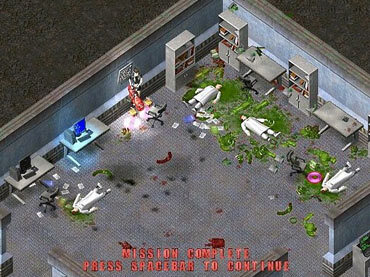 Alien Shooter
Shoot your way past a horde of aliens and protect a secret research base!
4.1
Votes:

63
Your rated:

4
Download
Screenshots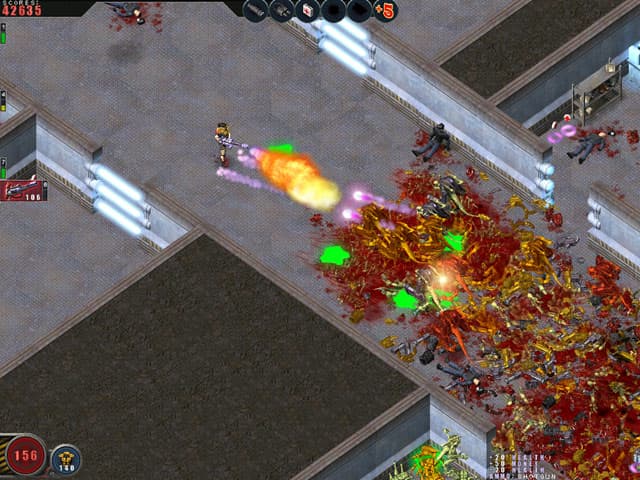 Description
Alien Shooter is a thrilling and action-packed free shooting game developed by Sigma Team!
The teleportation gate has been opened and alien creatures are flooding the long passages of a military complex. They're pouring into its offices, storehouses, and laboratories - it's an alien invasion! You're the only hope to save the world from endless waves of evil enemies! Your mission is simple - clear the base and stop the alien invasion.
A player may choose either a male character or a female character, each with five stats: Strength, Accuracy, Health, Flight, and Speed. Male characters have higher strength, can fly farther, and have better health stats, whereas female characters are faster and more accurate.
To stop the monster enemy from coming through the teleports, you'll need to use explosives to blast your way in! There will be stationary guns nearby to help you hold the area. At later levels, aliens keep spawning endlessly from teleportation devices! You can only get rid of them by blowing up special explosives scattered around the level.
Alien enemies drop loot that includes gold, health, bullets, and other items. You can purchase powerful weapons and permanent stat upgrades in the game's shop between levels! Upgrade your pistol to a machine gun or a high-caliber blaster for maximum lethality!
Alien Shooter will have you coming back for more with its heart-pounding action and suspenseful gameplay. With realistic graphics and a captivating story, this game is sure to become one of your favorite horror games. Alien Shooter is not for the faint of heart - but if you're looking for a spine-tingling adventure that will keep you entertained for hours on end, it's a perfect choice.
Destroy the alien invader with your trusty weapon and bring aliens to their doom! Play Alien Shooter free now.
For more exciting shooting games, check out this list of the 10 best shooting games.
Features
Over 1,000 monsters on each map with 100 monsters simultaneously charging towards you
Over 10+ challenging missions and survival mode
9+ deadly upgradable weapons
User-friendly control schemes with auto-aim option
Reactive music which helps to drive the action
Alien Shooter Cheats
In order to use cheat code you must type it during game.
cheate - complete level
cheath - gives plus 1000 hp
cheatw - gives all weapons
cheata - gives plus 1000 ammo
In the shop
cheatm - gives 50 000 money
Popularity
44.5K Downloads
System Requirements
Size: 20 Mb
Windows 98/XP/Vista/7/8/10
Game removal through the Windows Control Panel
Licensing Information
All games provided at this web-site were licensed, sublicensed to us for distribution by other game developers, game publishers or developed by internal game studio and provided free legally.
If you have any questions about this game, please contact us using this form.
Best Games
See More
Our Best 10...