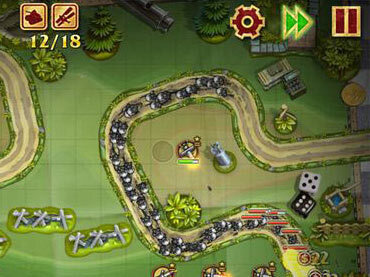 Toy Defense
Test your courage and skills as a military leader at the height of World War I!
4.1
Votes:

63
Your rated:

4
Download
Screenshots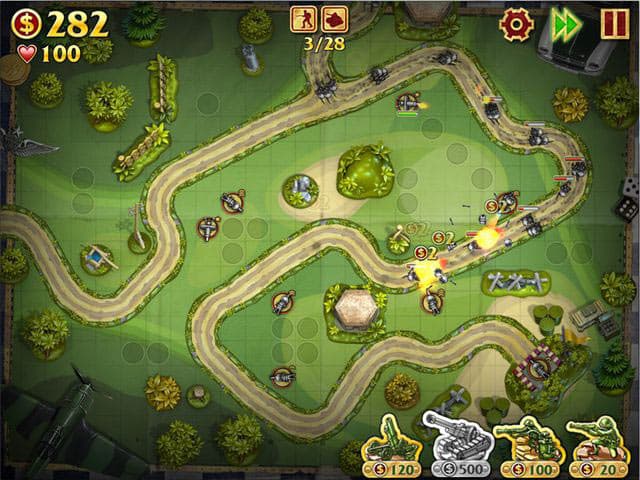 Description
Lead your troops to victory and defend your base against the enemy in Toy Defense, a tower defense game set in WW1!
Toy Defense, a time management strategy game developed by Melesta Games, has a Tower Defense playstyle. You are the commander of a group of toy soldiers, and your mission is to defend your territory against other evil toy soldiers in a world war.
In this tower defence game that will hone your wits and strategic thinking, you the player have to prepare your toy defenders as your enemy can attack from the land and even launch air attacks!
Join the toy soldiers in their battle against the enemy troops. Place your units (soldier, cannons, and tanks) strategically over the map, defend your base and survive for as long as you can against never-ending hordes of enemy troops. Help to eliminate foes with powerful weapon(s) level after level. Upgrades are available to make the player's defenses stronger and better equipped to eliminate foes!
The best part of Toy Defense is the tactical tricks that you can use to defeat your enemies. For example, you can place a soldier behind a tower to protect him from enemy fire, or you can build a tower next to an enemy's path so that he will be hit by gunfire as he walks by.
Be the commander in Toy Defense, build your military army, and put your courage, defense, and strategic skills to the ultimate test! Play this addictive military tower defense game now!
Features
Play weekly new tournament mode
Over 90 thrilling war missions in a variety of worlds
World War I atmosphere with historical weapons and upgrades
Play all worlds against 9 different enemies
Repair your weapons or buy a new troop wisely
Play it at normal speed, double speed or pause it strategically
Earn stars to make your tower, weapons and troops stronger
Popularity
3.5K Downloads
System Requirements
Size: 117 Mb
Windows 98/XP/Vista/7/8/10
Game removal through the Windows Control Panel
Licensing Information
All games provided at this web-site were licensed, sublicensed to us for distribution by other game developers, game publishers or developed by internal game studio and provided free legally.
If you have any questions about this game, please contact us using this form.
Best Games
See More
Our Best 10...