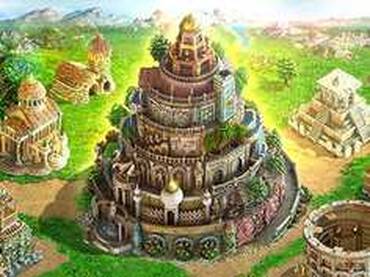 Totem Tribe 2: Jotun
Play as a mysterious hero summoned from Teya. Ensure your tribe's survival in this MMO strategy game that combines time management, casual strategy, adventure, puzzle, RPG, and hidden object genres. Explore the world map and direct your island tribe to build structures, search for hidden items, complete mini quests, and battle enemies to save humanity!
4.1
Votes:

63
Your rated:

4
Download
Screenshots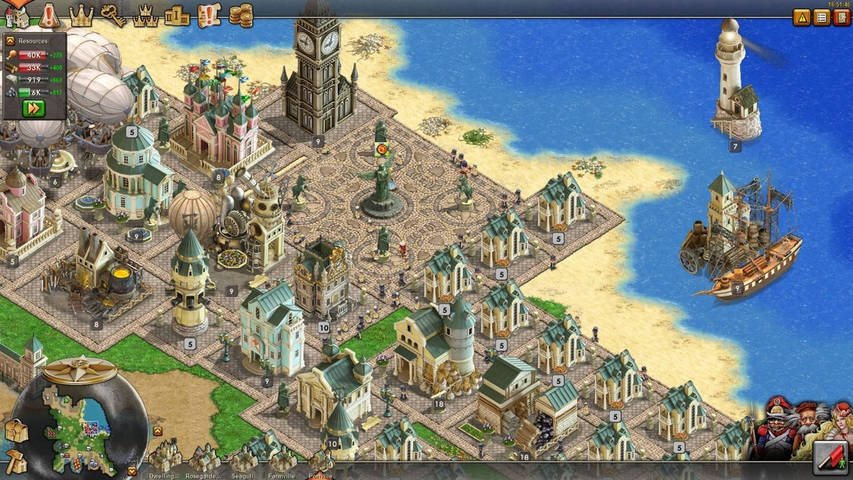 Description
Totem Tribe II: Jotun offers a fun mix of genres
Totem Tribe II: Jotun offers you a captivating mix of genres never seen before! The original Totem Tribe combines casual strategy, adventure, puzzles, and hidden objects. Now with this new installment, RPG elements are added, making strategy elements super fun in an MMO world map!
If you prefer a particular game genre, a hidden object game for example, you can concentrate more on the hidden object aspects of the game by playing more hidden object scenes. If you prefer puzzles and brain teasers, you can also play those. Play the free game any way you like!
9 different ages to experience
You start with a primitive tribe making their first village in the Stone Age. Through research and development, you can reach more advanced ages like Classical Age, Renaissance, Industrialization, and finally Space Age (there are 9 different ages total)!
Lurking threat in every corner
Experience life as a mysterious hero reincarnated from another time on the planet Teya. You will fight the tyrannous God Emperors and discover the lurking threat that threatens humanity's existence. But remember, things are not what they look like in the first place.
Sandbox-style online strategy game
In Totem Tribe II you can pick one of the 6 possible victory types and work your way towards it. You can reach Adventure, Science, Culture, Wealth, Expansion, or War Victory! And once you do it - you will beat the game! After you beat it - you can continue playing by restarting in the beginners' zone again with special completion bonuses. Or you can play the game like a sandbox without caring about those victories at all - it's up to you!
Play casual or hardcore - your choice!
Hardcore game players will enjoy the plenty of PvP and multiplayer options available. You can start with weaker neighbors and levy them, then you can join the big alliance for territory, or even lead a Coalition of Alliances to take over the world. Defensive Alliances are also possible, where players could join together and coordinate defenses to make their warfare questing easier.
But if you don't care about fighting other players and would rather enjoy steady expansion, trading, quests, or puzzles, you will also fit right in. Depending on which starting bonuses and drawbacks you choose, one of them can give beginners an impressive defense bonus in exchange for sacrificing attack power. Your protection will last until you are ready to interact with others!
Does this sound exciting? Download and play Totem Tribe 2: Jotun for free now!.
Features
Bold mix of genres: 4X strategy with RPG, adventuring, and more
MMO attempt at 4X strategy with thousands of players on single map
Compelling story and quests, unusual for strategy MMOs
Replayability and Depth: branched choices that matter, randomized content, multiple solutions for every problem
Amazing sound score with nearly 50 tracks - almost 4 hours of diverse music
Popularity
376 Downloads
System Requirements
Size: 135 Mb
Windows 98/XP/Vista/7/8/10
Game removal through the Windows Control Panel
Licensing Information
All games provided at this web-site were licensed, sublicensed to us for distribution by other game developers, game publishers or developed by internal game studio and provided free legally.
If you have any questions about this game, please contact us using this form.
Best Games
See More
Our Best 10...