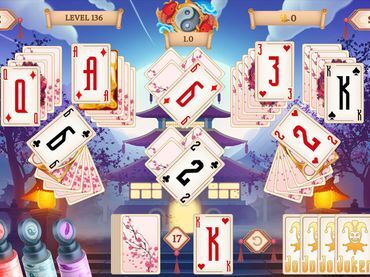 Samurai Solitaire: Threads of Fate
In Samurai Solitaire: Threads of Fate, experience the captivating journey of a brave warrior as you unravel the interconnected paths of destiny through strategic card play. Forge alliances and shape your own fate in this mesmerizing Solitaire adventure game.
4.1
Votes:

63
Your rated:

4
Download
Screenshots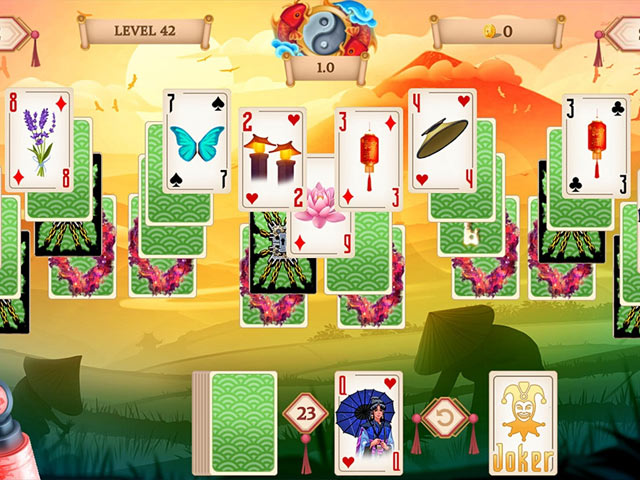 Description
Unleash Your Samurai Spirit in a Battle of Destiny!
Prepare to embark on an extraordinary journey through ancient Japan in Samurai Solitaire: Threads of Fate. As the threads of destiny intertwine, it is your time to rise, embrace your inner warrior, and conquer the challenges that lie ahead. Are you ready to immerse yourself in a solitaire experience like no other?
Engage in the Art of Tactical Card Play
Unleash your strategic prowess and master the art of tactical card play in this mesmerizing game of fate. Every move you make is crucial, as you navigate through a rich tapestry of cards that hold the key to your destiny. Choose your path wisely, employ ingenious strategies, and overcome the odds stacked against you. With each meticulously calculated move, you inch closer to victory and unravel the captivating story that awaits.
Features
Forge Your Path: Strategically navigate through a captivating solitaire adventure, where every choice shapes your destiny.
Captivating Storytelling: Immerse yourself in a tale of honor, loyalty, and sacrifice as you interact with intriguing characters and uncover hidden secrets.
Strategic Card Play: Unleash your tactical prowess, employ ingenious strategies, and overcome challenging levels with each calculated move.
Ancient Techniques: Embrace your inner warrior, unlock powerful techniques, and engage in exhilarating combat that seamlessly blends card play and martial arts.
Stunning Visuals: Immerse yourself in the beauty of ancient Japan with mesmerizing artwork and captivating animations.
Popularity
71 Downloads
System Requirements
Size: 73 Mb
Windows 98/XP/Vista/7/8/10
Game removal through the Windows Control Panel
Licensing Information
All games provided at this web-site were licensed, sublicensed to us for distribution by other game developers, game publishers or developed by internal game studio and provided free legally.
If you have any questions about this game, please contact us using this form.
Best Games
See More
Our Best 10...