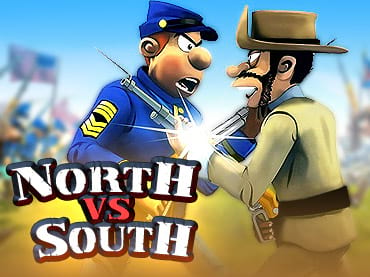 North vs South
Head up the Yankees or Confederates, and destroy your enemy!
4.1
Votes:

63
Your rated:

4
Download
Screenshots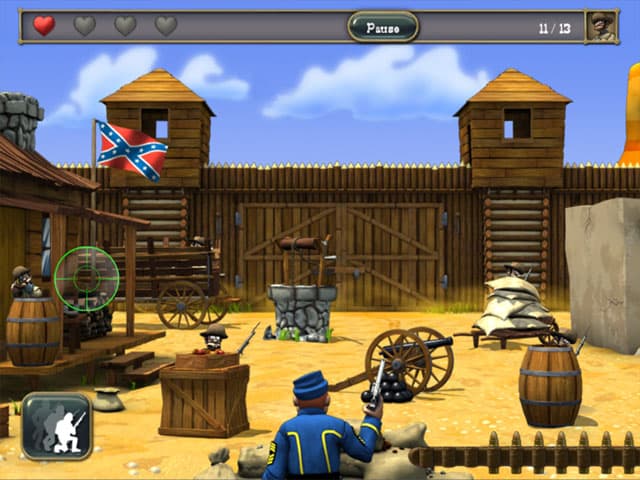 Description
In the colorful strategy game NORTH vs SOUTH, you play the head of one of the armies of the Civil War. Your aim is to conquer American territory. This is a remastered version of the game that was released in 1990, with improved graphics and user-friendliness that are up to current standards. Head up the Yankees or Confederates, and destroy your enemy! Taking up positions, capturing states, assaulting and capturing enemy forts, attacking trains and protecting your railroads . . . you'll have to deal with everything! Capture the port to use the reinforcements coming from Europe. Protect yourself from storms and be wary of those Indians in the war and those Mexican bandits . . . if you don't, you'll be in trouble! Free Game features: - This cult game from 1990 has been remastered with excellent graphics and is more user friendly.; - Relive the Civil War in the universe of the Blue Tunics; - Dynamic and strategic battles; - Several mini games that vary the tempo of the battles; - Parameters you can change to your liking! Calm or savagery?.
Popularity
15.0K Downloads
System Requirements
Size: 48 Mb
Windows 98/XP/Vista/7/8/10
Game removal through the Windows Control Panel
Licensing Information
All games provided at this web-site were licensed, sublicensed to us for distribution by other game developers, game publishers or developed by internal game studio and provided free legally.
If you have any questions about this game, please contact us using this form.
Best Games
See More
Our Best 10...