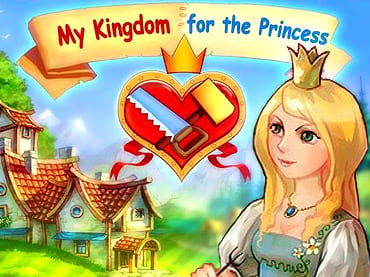 My Kingdom for the Princess
You play the role of Arthur, a brave knight that must restore the lands and escort Princess Helen home.
4.1
Votes:

63
Your rated:

4
Download
Screenshots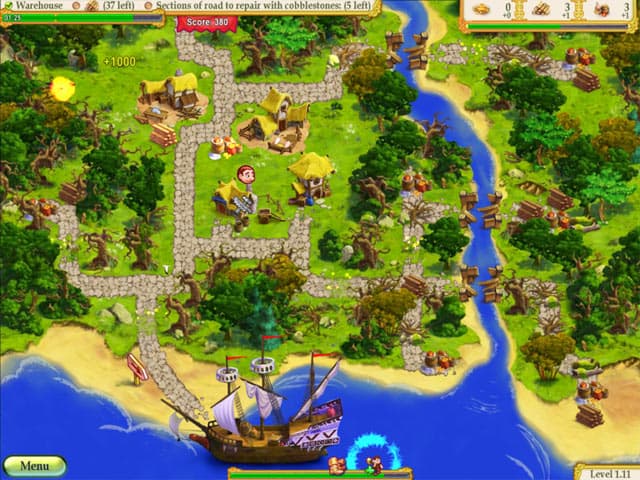 Description
One day Princess Helen traveled across the lands to visit her uncle King Sigmund. The king was eating and waxing nostalgic, when all of a sudden...A tornado came and wrecked havoc on the lands. Animals, houses, and even people flew through the air. King Sigmund's castle somehow withstood the storm. But his troubles had only just begun.. The tornado woke Firemouth the dragon, who, according to legend, could not sleep until he ate 37 people. The legend might be wrong, but the dragon had already eaten eight people, and didn't seem the least bit ready to go back to sleep. And what's more, Princess Helen found out that during the tornado, her father, King Olgert, had been struck by lightning. Nobody knew whether he would live or die. She needed to return home immediately but all the roads were in ruins, the hamlets were destroyed, and a hungry dragon circled over the land. Arthur, a knight famed for his wit and courage, answered duty's call. Not only would he have to escort the princess, but he would also have to restore the ruined lands. King Sigmund promised him a shiny new castle as a reward for successfully completing the quest. But everyone knows that good knights don't care about rewards. They are only concerned with heroic deeds and love. Free Game features: - Excellent graphics; - Fun, addictive play; - New and challenging elements added with each level.
Popularity
2.3K Downloads
System Requirements
Size: 38 Mb
Windows 98/XP/Vista/7/8/10
Game removal through the Windows Control Panel
Licensing Information
All games provided at this web-site were licensed, sublicensed to us for distribution by other game developers, game publishers or developed by internal game studio and provided free legally.
If you have any questions about this game, please contact us using this form.
Best Games
See More
Our Best 10...