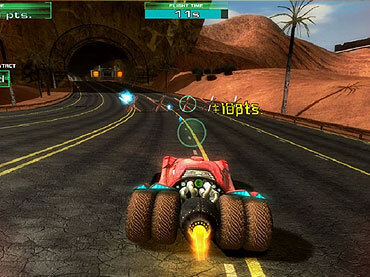 Fire and Forget
In a world ravaged by thermonuclear war, where law and order are a distant memory, a terrorist group tries to launch the final attack that will lead the rest of humanity to its doom.
4.1
Votes:

63
Your rated:

4
Download
Screenshots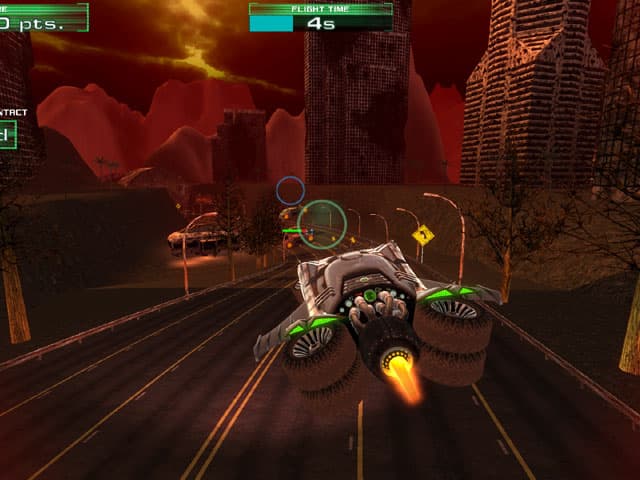 Description
Equipped with the ultimate and most advanced governmental weapon called 'Thunder Master III', you are the last resort, only you can stop them... Fire and Forget is a shooting game featuring an amazing flying 'tank' equiped with 2 deadly weapons. A manual aiming dual cannon and a rocket launcher with auto- guided missiles. While the vehicle move forward by itself at high speed, you just have to focus on avoidingobstacles and blasting the ennemies on your way. Free Game features: - Hundred of ennemies to blast in each level; - 10 challenging levels in all over a devastated post- apocalyptic world; - Drive and fly the most advanced vehicle ever created; - Destroy as much ennemies as you can to reach the best scores; - Customize your vehicle with impressive skins and upgrades.
Popularity
103.6K Downloads
System Requirements
Size: 110 Mb
Windows 98/XP/Vista/7/8/10
Game removal through the Windows Control Panel
Licensing Information
All games provided at this web-site were licensed, sublicensed to us for distribution by other game developers, game publishers or developed by internal game studio and provided free legally.
If you have any questions about this game, please contact us using this form.
Best Games
See More
Our Best 10...