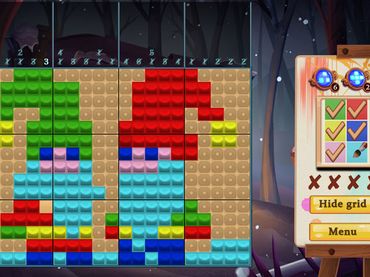 Art Passion
In Art Passion, experience the joy of solving intricate puzzles and unleashing your creativity as you uncover stunning images. Unveil the hidden masterpieces and embark on a visual journey like no other in this addictive nonogram game.
4.1
Votes:

63
Your rated:

4
Download
Screenshots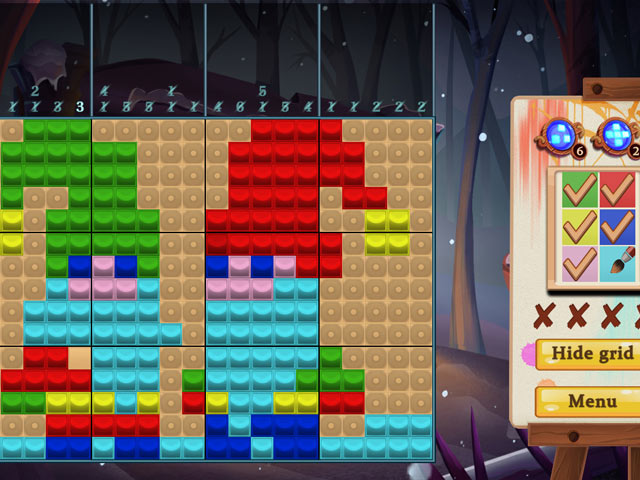 Description
Unleash Your Inner Artist and Solve Puzzles in Art Passion
Get ready to dive into a world of creativity, logic, and visual delight with Art Passion, the ultimate nonograms game that will leave you craving for more. Step into the shoes of a puzzle-solving virtuoso and embark on a mind-bending journey where art comes alive. Discover the mesmerizing art of nonograms, where every pixel becomes a stroke of genius.
Ignite Your Creative Spark
Get ready to unleash your inner artist and embark on a journey of self-expression like never before. Art Passion empowers you to wield the brush of your imagination, allowing you to create unique and beautiful artworks through the process of solving nonograms. With every stroke of your virtual brush, you'll witness your creations take shape, leaving a trail of awe-inspiring masterpieces in your wake.
Features
Engaging Puzzles: Immerse yourself in a vast collection of challenging nonogram puzzles that will push your logical thinking to the limit.
Creative Expression: Unleash your inner artist and create stunning pixel art as you solve puzzles, adding a personal touch to every masterpiece.
Story-driven Campaigns: Dive into captivating storylines that take you on a journey through art history, unveiling secrets and hidden treasures along the way.
Daily Challenges: Test your skills with daily puzzles that provide fresh and exciting nonogram experiences every day.
Intuitive Controls: Enjoy smooth and intuitive touch controls designed specifically for an immersive and seamless gameplay experience.
Popularity
122 Downloads
System Requirements
Size: 100 Mb
Windows 98/XP/Vista/7/8/10
Game removal through the Windows Control Panel
Licensing Information
All games provided at this web-site were licensed, sublicensed to us for distribution by other game developers, game publishers or developed by internal game studio and provided free legally.
If you have any questions about this game, please contact us using this form.
Best Games
See More
Our Best 10...